Mineral Support
Regular price

Sale price

$32.95
Save 10% automatically on every order
Never run out of health essentials
Easily pause, skip, or cancel at any time
Description

You take a multivitamin, but do you also take a multimineral? Many of the foods we eat contain minerals, but these nutrients can become depleted due to health issues and even poor soil. That's why it's important to support your health with Mineral Support! Mineral Support contains a comprehensive blend of trace minerals needed for healthy function including selenium, zinc, chromium, iodine, copper, manganese and molybdenum. Don't leave your mineral status up to chance–include Mineral Support in your daily health regimen!
Benefits

Copper and zinc are two key trace minerals which play important roles in various bodily functions. Copper works as an enzyme in iron metabolism, energy production, hormone and enzyme creation, and nerve and organ health promotion. Meanwhile, zinc is a universal trace mineral that helps protect the body from free radicals, eliminate toxins, and maintain a healthy immune system. Chromium aids in glucose metabolism and insulin function. It also helps regulate the metabolism of proteins, fats, and carbohydrates. Iodine is a component of thyroid hormone responsible for regulating overall metabolism. Selenium is an important antioxidant that helps protect cells from damage. It is also involved in DNA production and reproduction. Most molybdenum we ingest gets converted to molybdenum cofactor, which activates four key enzymes that break down waste components, sulphites, and other toxins in our body. Boron is a trace mineral that is critical for bone health and also aids in the immune system and joint mobility. Manganese is another mineral that is essential for bone health and is a powerful antioxidant that helps protect cells from damage. Potassium is a mineral that is involved in many crucial functions in the body, such as muscle strength, metabolism, water balance, and electrolytic functions. It also helps relieve stress and anxiety.
Recommended Dosage

Take 1 capsule once daily or as recommended by your healthcare professional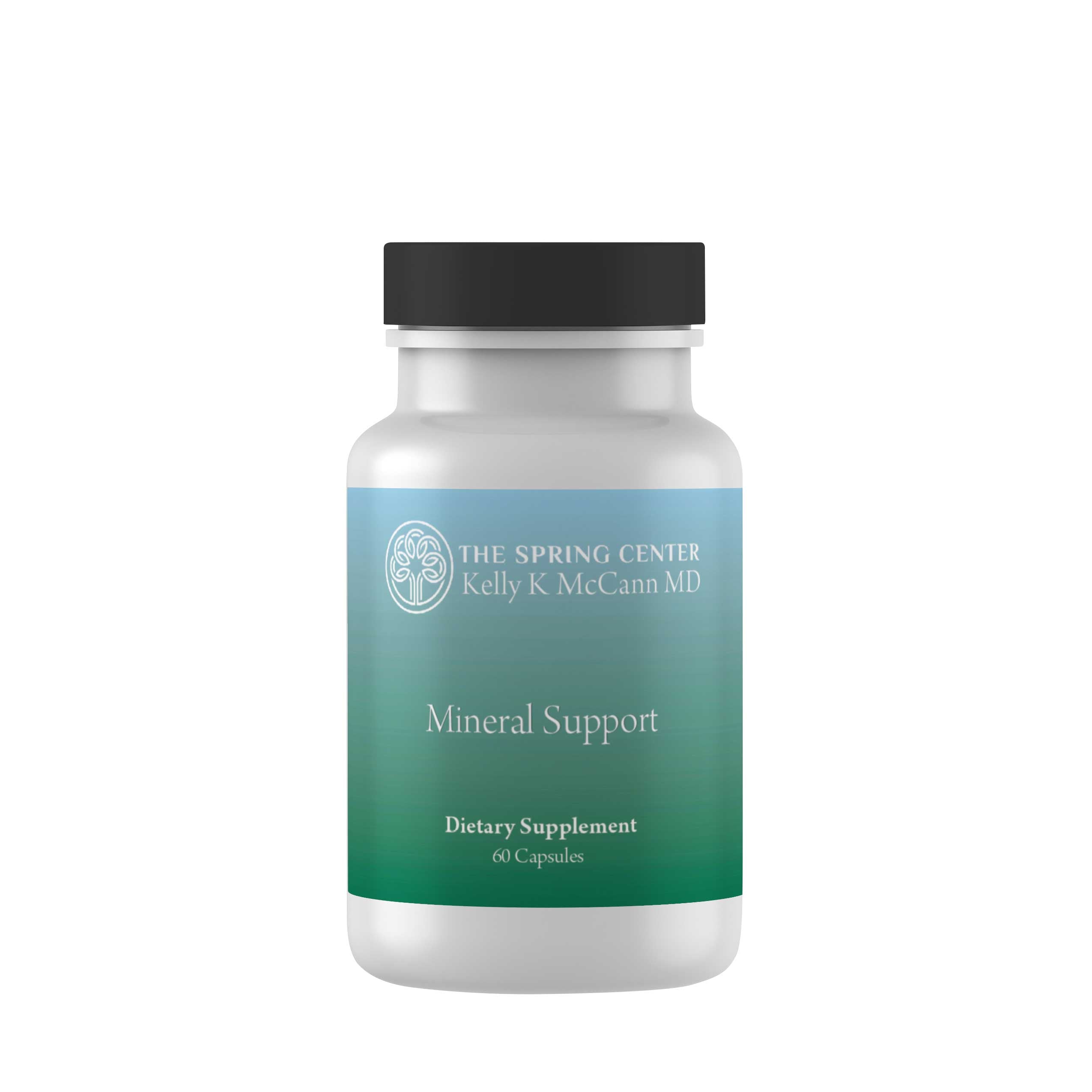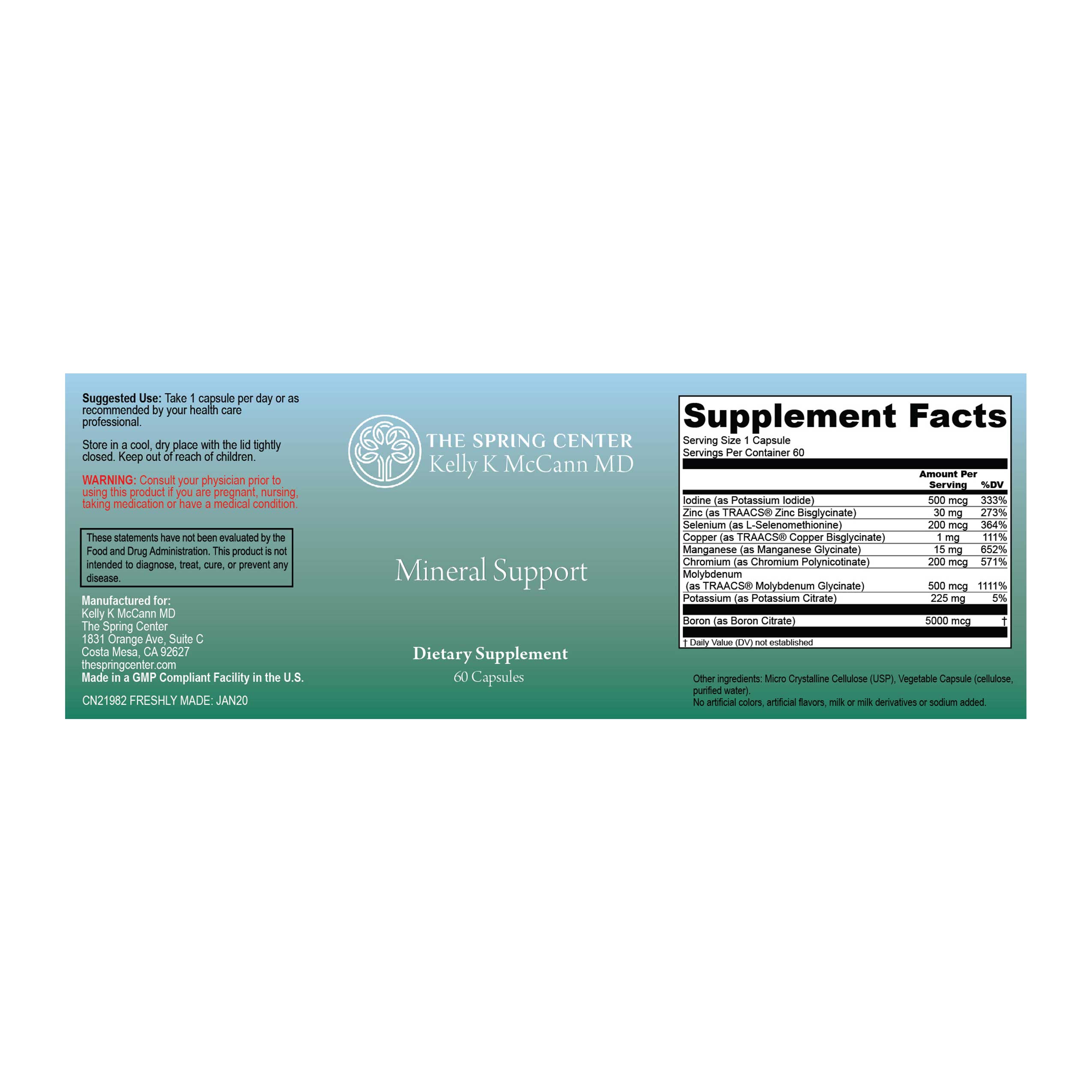 Simple, Effective Healing
Doctor Recommended

Professionally and personally tested by Dr. Kelly for the most effective science-based supplements

Our Ingredients

We use only the highest quality ingredients that are third-party tested for potency and safety

Consistency Matters

Use Subscribe & Save to experience the benefits of a regular supplement routine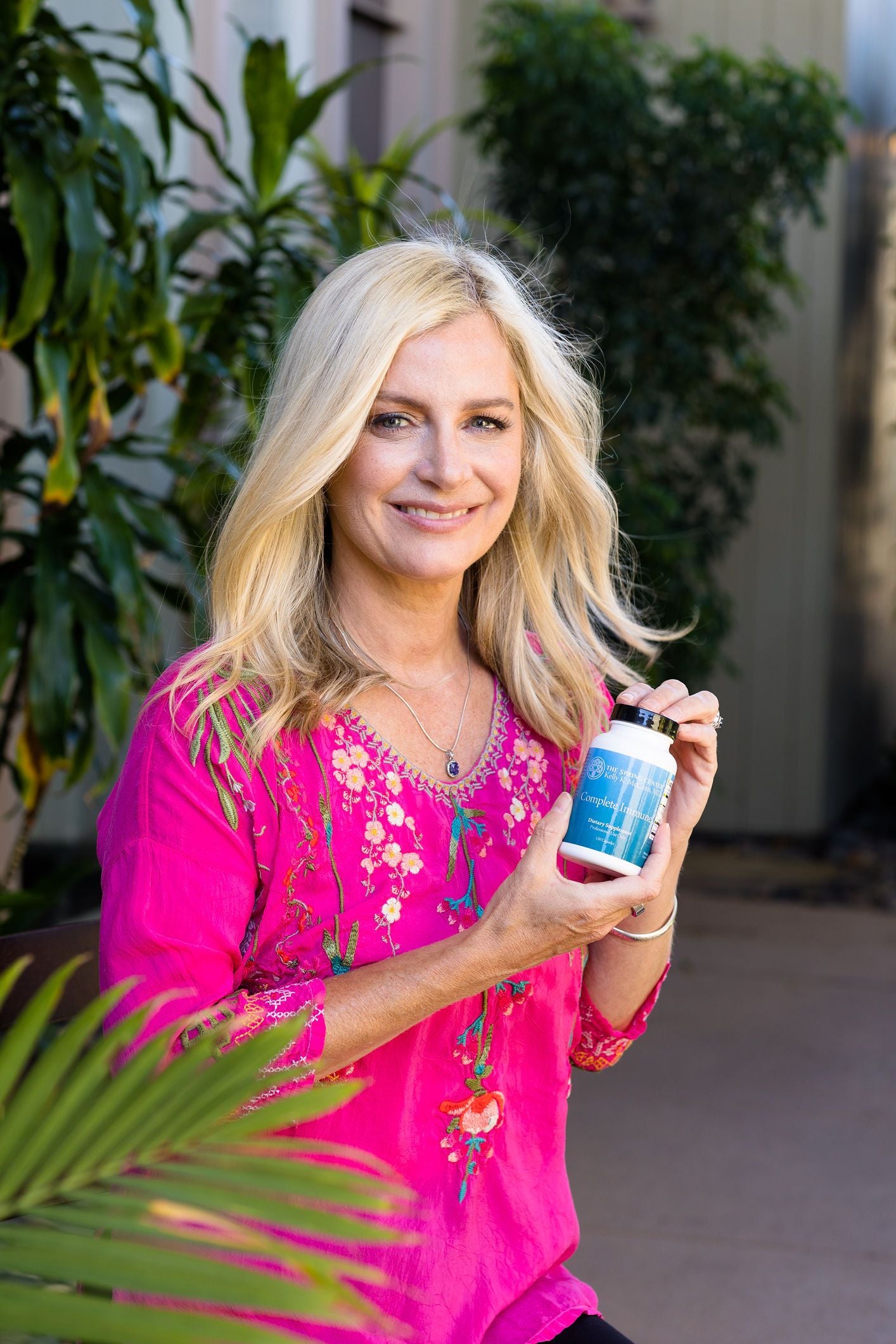 Boost
Your Health in Trusted Hands
If you're searching for a distinctive high quality supplement that supports optimal health, you've come to the right place.
Contains the highest quality ingredients with robust third-party testing.
Formulated by medical professionals based on scientific evidence and valuable patient feedback.
Free from contaminants and unnecessary additives.
Well-tolerated formula made with sensitive patients in mind.