Anti-InflamX
Regular price

Sale price

$85.50
Save 10% automatically on every order
Never run out of health essentials
Easily pause, skip, or cancel at any time
Hurry, only 7 items left in stock!
Description

If you want a safe and effective natural anti-inflammatory, stock your cabinet with Anti-InflamX. With a variety of plant and herbal extracts that reduce inflammation without damaging the stomach lining and liver, this is a product you can count on time and again. Anti-InflamX contains a combination of the best natural inflammation busters including curcumin, quercetin, and resveratrol, plus some compounds less known for their anti-inflammatory actions. For broad-spectrum relief from inflammation, try Anti-InflamX today!
Benefits

Ingredients in Anti-InflamX don't just cover up discomfort. Boswelia and curcumin block the messengers that contribute to inflammation, and can be helpful for conditions such as asthma, inflammatory bowel disease, and various types of arthritis. Quercetin modulates immune-mediated inflammatory responses while bromelain prevents sticky blood and helps damaged soft tissue heal. Ginger contains hundreds of compounds, many of which are anti-inflammatory, and resveratrol and green tea, along with several of the already-mentioned ingredients, contribute antioxidant properties.
Recommended Dosage

Take 3 capsules daily with meals, or as recommended by your healthcare professional. May be taken throughout the day.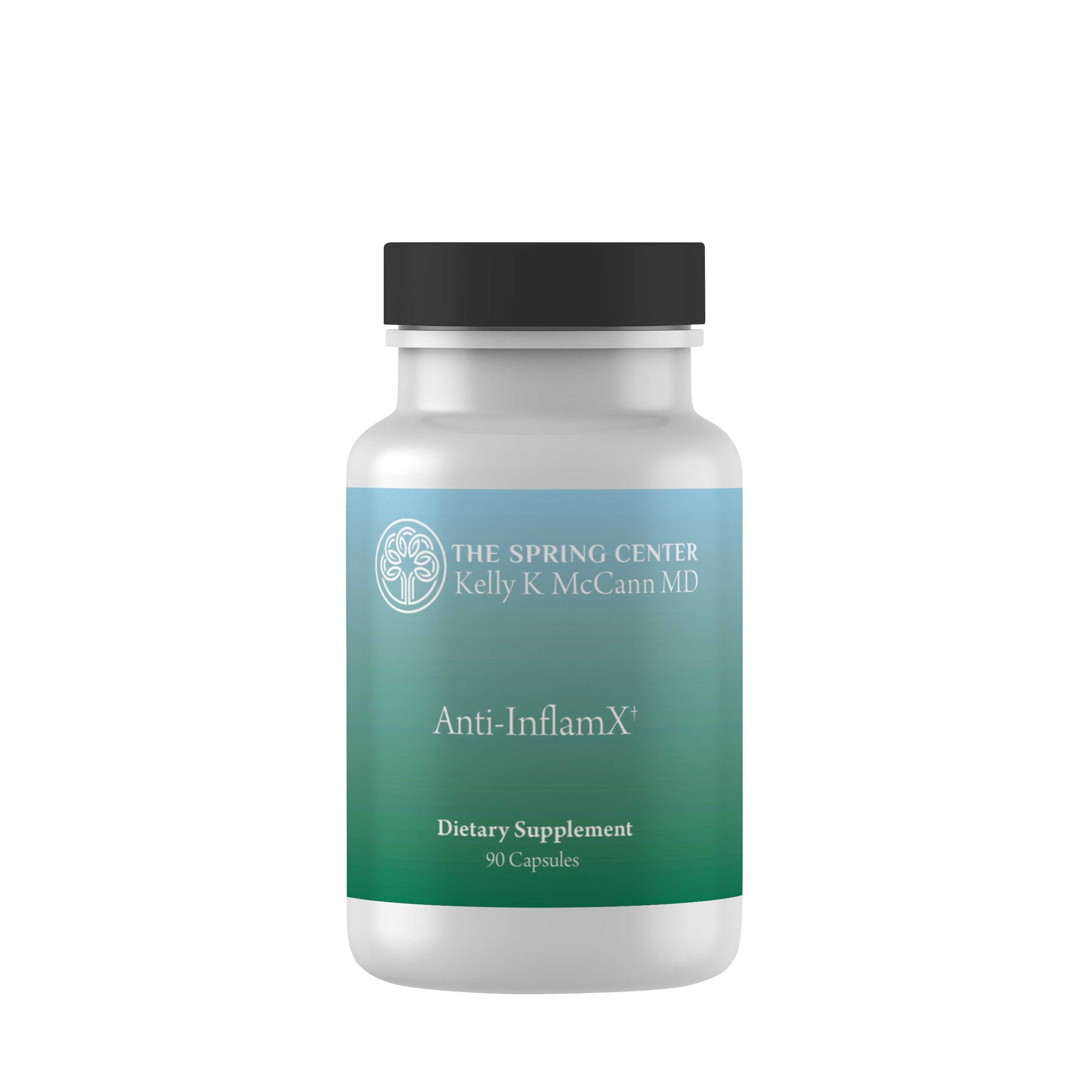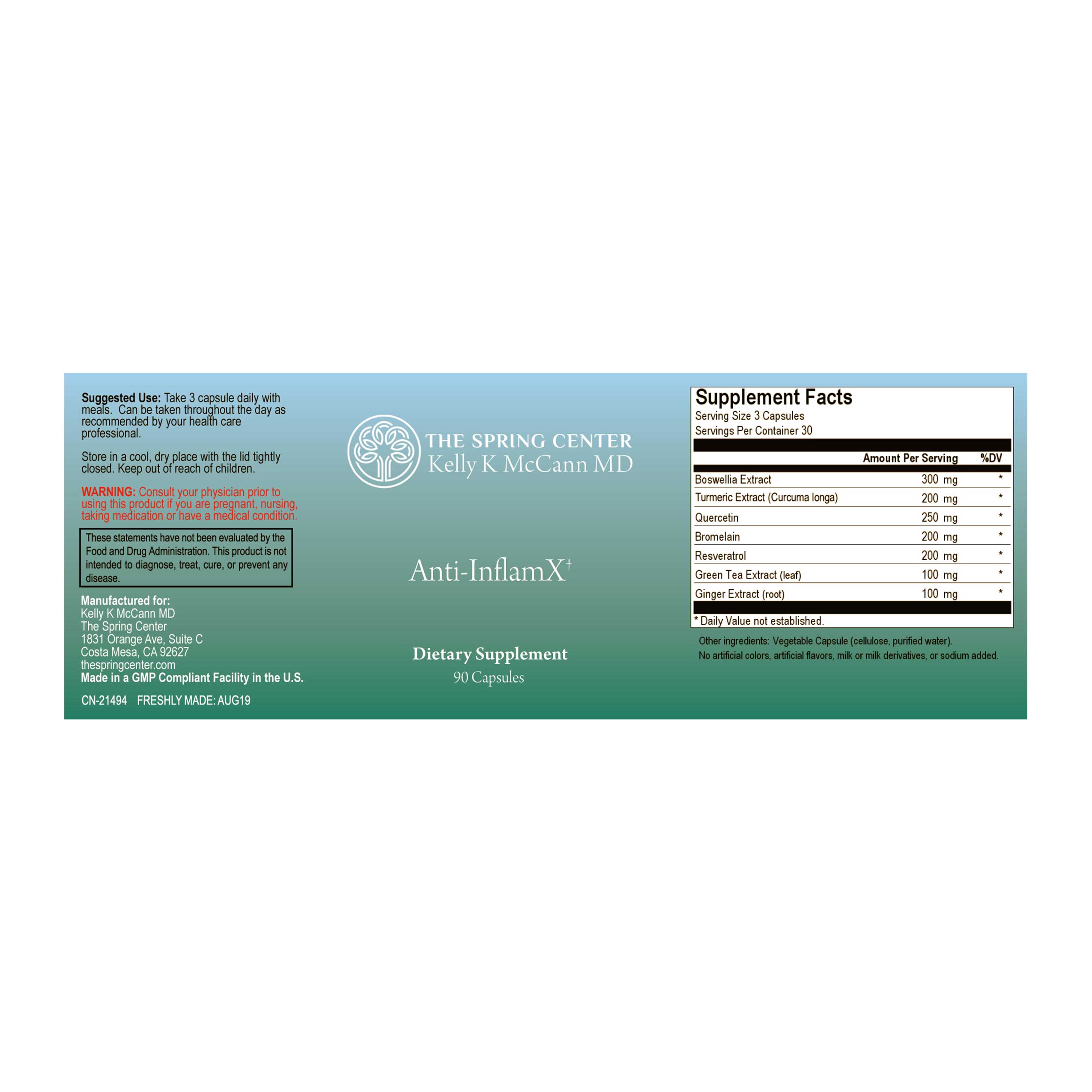 Simple, Effective Healing
Doctor Recommended

Professionally and personally tested by Dr. Kelly for the most effective science-based supplements

Our Ingredients

We use only the highest quality ingredients that are third-party tested for potency and safety

Consistency Matters

Use Subscribe & Save to experience the benefits of a regular supplement routine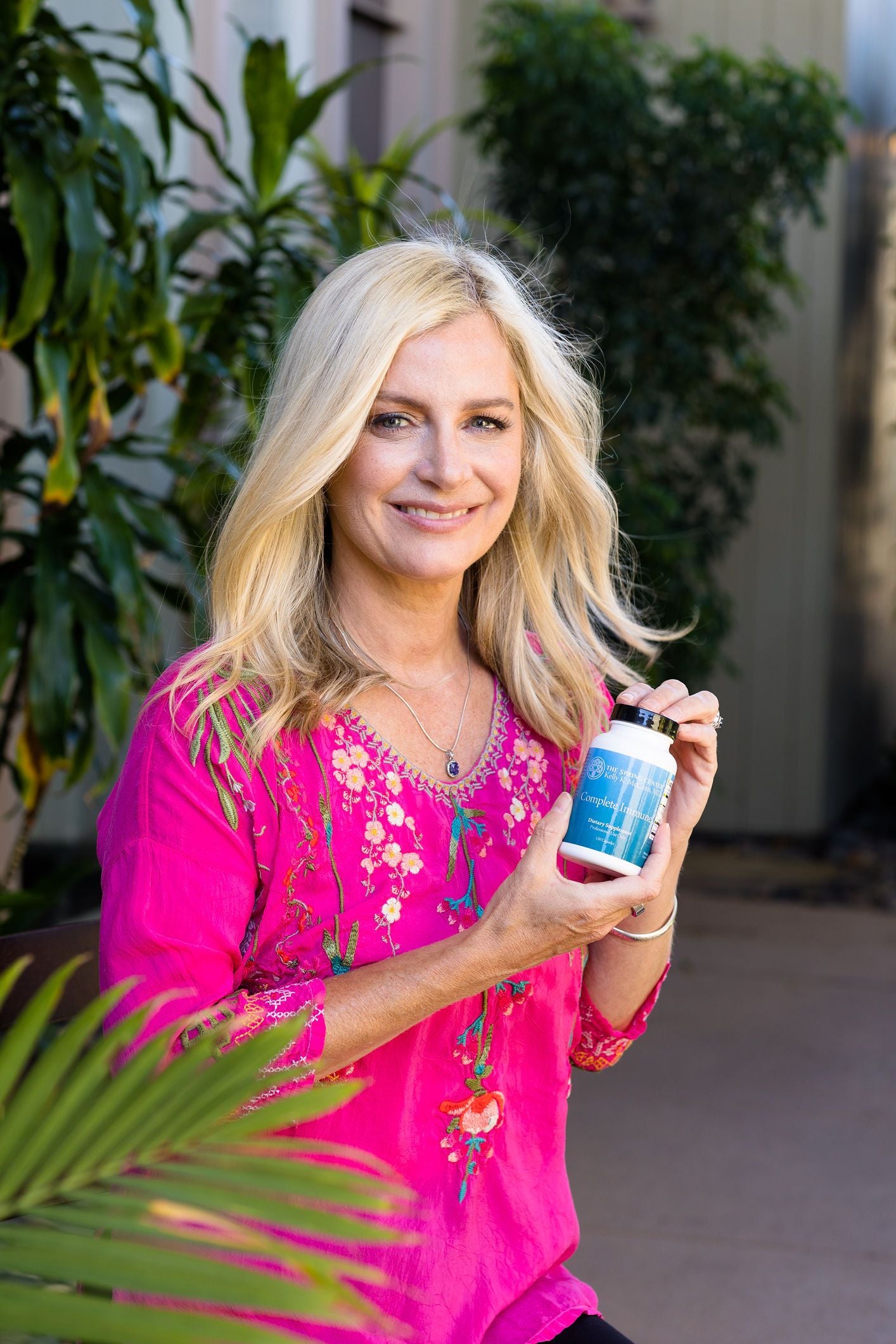 Boost
Your Health in Trusted Hands
If you're searching for a distinctive high quality supplement that supports optimal health, you've come to the right place.
Contains the highest quality ingredients with robust third-party testing.
Formulated by medical professionals based on scientific evidence and valuable patient feedback.
Free from contaminants and unnecessary additives.
Well-tolerated formula made with sensitive patients in mind.