Gi Support
Regular price

Sale price

$46.50
Save 10% automatically on every order
Never run out of health essentials
Easily pause, skip, or cancel at any time
Hurry, only 5 items left in stock!
Description

Do you suffer from digestive issues? Do you have trouble absorbing nutrients? Are you constantly feeling bloated and uncomfortable? If so, GI Support may be just what you need! This innovative product is designed to help keep unwanted toxins, microbes, and food particles from passing directly into the body, while healing and protecting the nutrient-absorbing epithelium. GI Support contains a high-dose fuel for the epithelium, l-gutamine. It also provides deglycyrrhized licorice root extract (DGL) and aloe vera extract, both of which are known for their ability to bolster the gut mucosa. In addition, N-acetyl glucosamine and zinc are included to boost GI stability. Whether you're looking to improve overall gut health or protect against harmful invaders, GI Support is the perfect choice!
Benefits

DGL has been formulated without glycyrrhizin, leaving behind only biologically active flavonoids which help maintain healthy gut mucosa. Aloe vera soothes and reduces inflammation in the gut, while l-glutamine feeds small intestinal cells. N-acetyl glucosamine is essential for mucin production in the gut and zinc supports tight junctions to strength the GI barrier and promote a healthy gut-immune relationship.
Recommended Dosage

Mix 1 scoop with water or other beverage once daily, or as recommended by your health care professional.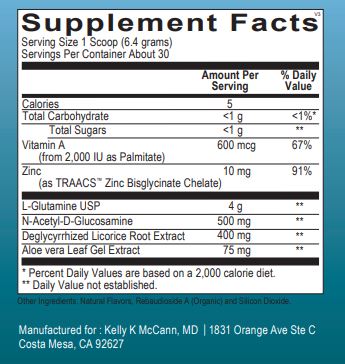 Simple, Effective Healing
Doctor Recommended

Professionally and personally tested by Dr. Kelly for the most effective science-based supplements

Our Ingredients

We use only the highest quality ingredients that are third-party tested for potency and safety

Consistency Matters

Use Subscribe & Save to experience the benefits of a regular supplement routine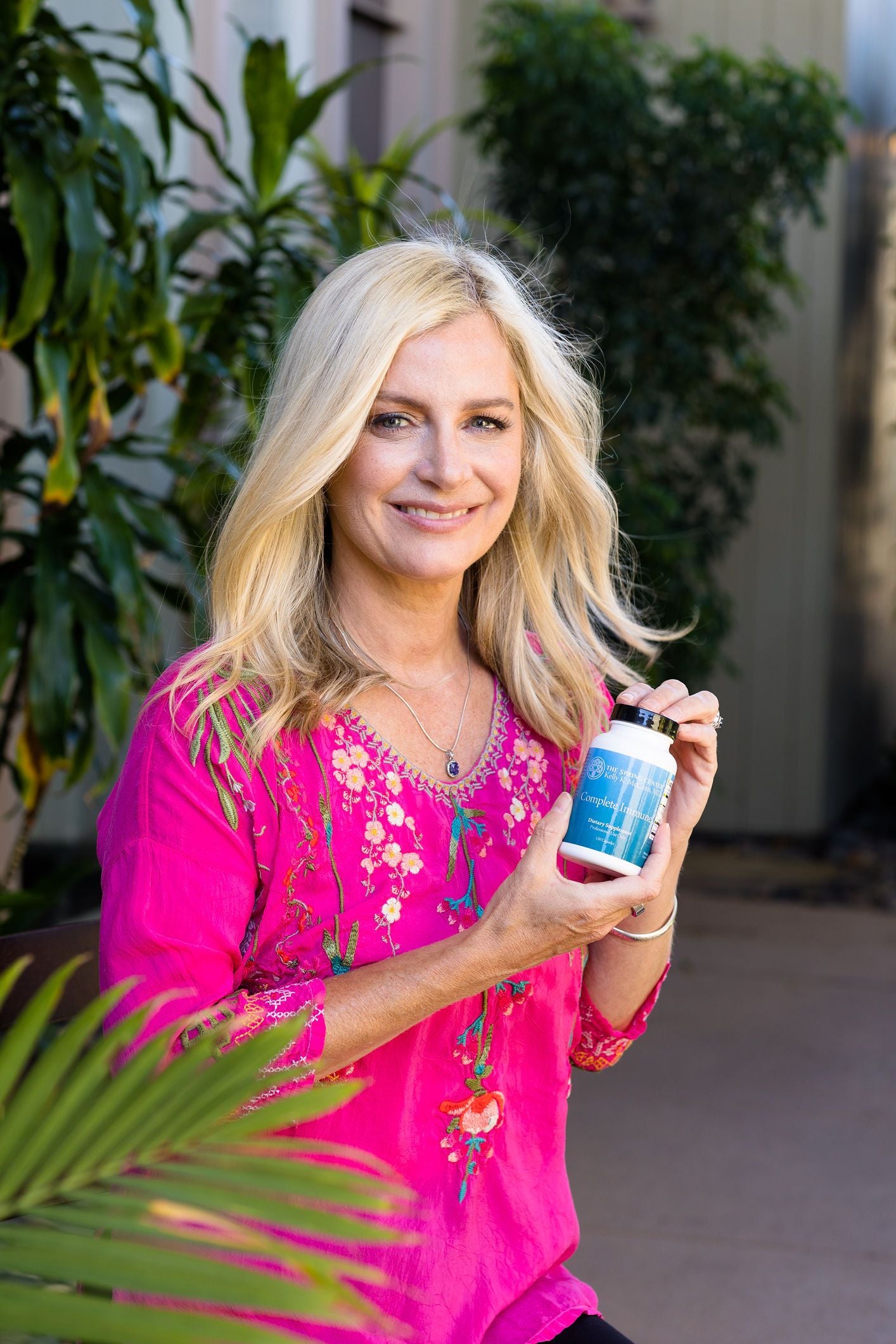 Boost
Your Health in Trusted Hands
If you're searching for a distinctive high quality supplement that supports optimal health, you've come to the right place.
Contains the highest quality ingredients with robust third-party testing.
Formulated by medical professionals based on scientific evidence and valuable patient feedback.
Free from contaminants and unnecessary additives.
Well-tolerated formula made with sensitive patients in mind.