MethylForce Plus
Regular price

Sale price

$65.95
Save 10% automatically on every order
Never run out of health essentials
Easily pause, skip, or cancel at any time
Hurry, only 6 items left in stock!
Description

With a high dose vitamin B blend, trimethylglyceine, and SAMe, MethylForce Plus is a dynamic product created to support methylation, a simple but key biochemical process. When methylation is optimal, it has a significant positive impact on many biochemical reactions in the body that regulate the activity of the cardiovascular, neurological, reproductive, and detoxification systems. This includes DNA production, detoxification, estrogen and histamine metabolism, and cellular energy. However, a large population of the world (some say up to 60%!) have genetic mutations in the gene that oversees methylation, making supplementation necessary. When it comes to feeling our best, optimal methylation is essential–and so is MethylForce Plus!
Benefits

In methylation, a methyl group is transferred from one molecule to another, meaning that a molecule must be able to donate its methyl group. Trimethylglyceine, otherwise known as TMG or betaine anhydrous, is a methyl donor and helps to reduce homocysteine levels, improving cardiovascular health, among other actions. SAMe is another methyl donor that plays a direct role in many metabolic processes, and can help with depression, osteoarthritis, fibromyalgia, and liver disorders. B vitamins, especially riboflavin, B-6, folate, and B-12, are formulated into enzymes that drive methylation, and sometimes special forms of these vitamins are needed in cases of genetic mutations. Supplementation with all of these ingredients support methylation in those with methylation mutations as well as those who simply need a bump in their detoxification pathways.
Recommended Dosage

Take 1 capsule once daily, or as recommended by your healthcare professional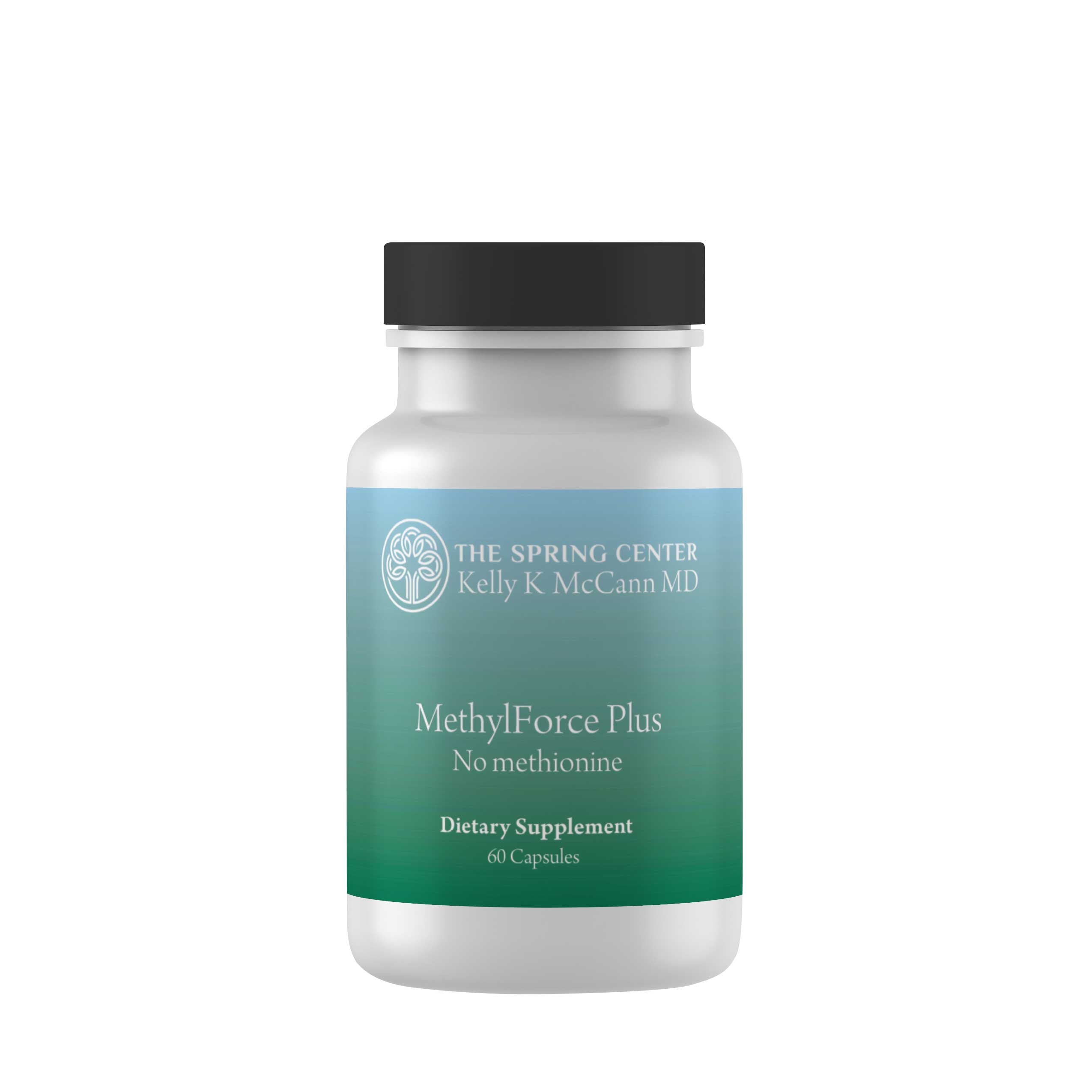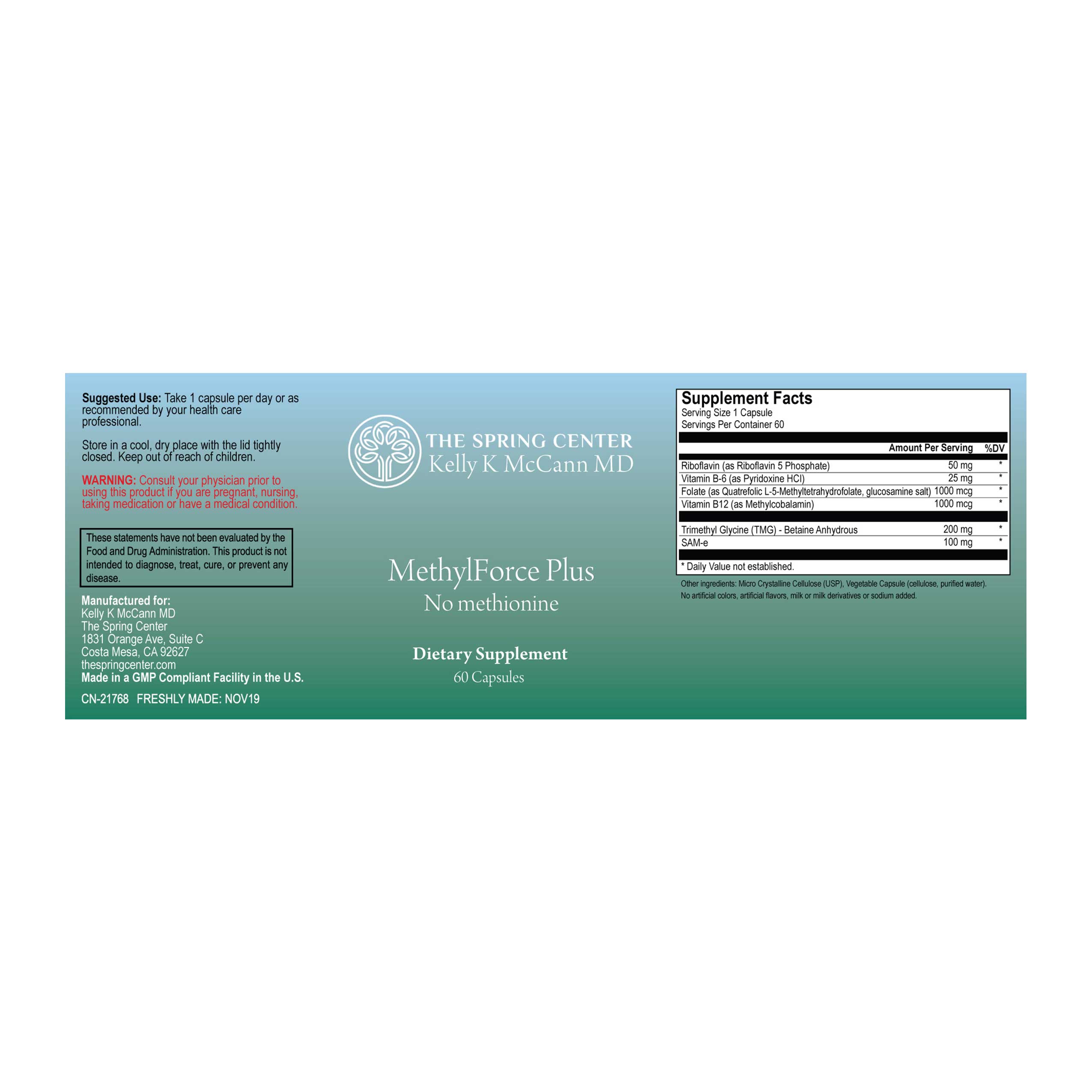 Simple, Effective Healing
Doctor Recommended

Professionally and personally tested by Dr. Kelly for the most effective science-based supplements

Our Ingredients

We use only the highest quality ingredients that are third-party tested for potency and safety

Consistency Matters

Use Subscribe & Save to experience the benefits of a regular supplement routine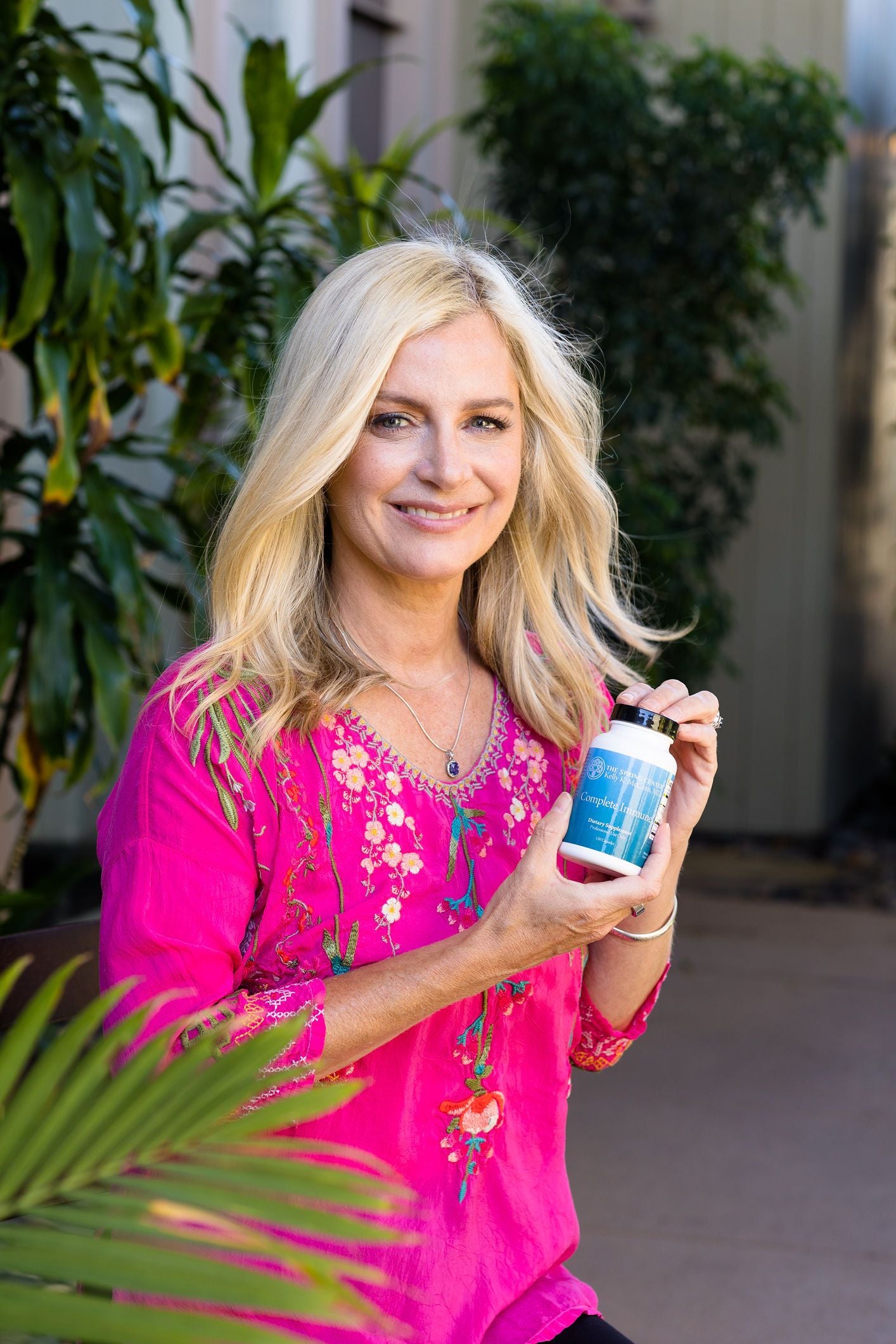 Boost
Your Health in Trusted Hands
If you're searching for a distinctive high quality supplement that supports optimal health, you've come to the right place.
Contains the highest quality ingredients with robust third-party testing.
Formulated by medical professionals based on scientific evidence and valuable patient feedback.
Free from contaminants and unnecessary additives.
Well-tolerated formula made with sensitive patients in mind.