Stress Relief
Regular price

Sale price

$56.50
Save 10% automatically on every order
Never run out of health essentials
Easily pause, skip, or cancel at any time
Hurry, only 9 items left in stock!
Description

Stress. Ubiquitous, nefarious, and above all, inevitable. Stress, once encountered, alters and complicates most of the body's already complex and intricate cascades and processes.Chronic stress and low-level anxiety keep us in "fight, flight or freeze" status, slowly chipping away at our health and overall well-being. Despite the overwhelming number of potential stressors and how each individual may handle them, there are plenty of tools accessible for providing relief from stress. Stress relief contains a combination of botanical extracts as well as an amino acid all designed to provide a physiological shift into a state of calm. By targeting multiple mechanisms regulating the stress response, Stress Relief provides a calming effect for the mind as well as the body.
Benefits

Magnolia Bark Extract: Magnolia bark has been utilized in Japanese Traditional Chinese Medicine for thousands of years for a variety of applications. Magnolia bark is able to cross the blood-brain barrier thus it has concentrated activity in the central nervous system. Magnolia bark is an agonist of all GABA-receptor subtypes, which provides much of the anxiolytic effect. It also binds CB1 receptors within the endocannabinoid system which is also anxiolytic and tonifies the body helping with some of the physical symptoms of anxiety. Magnolia bark has also been shown to have anti-inflammatory effects in the brain by reducing inflammatory cytokines. Passionflower Aerial Powder: Passionflower, common to the Americas, has been used as a remedy for sleep and mood manifestations by native cultures for centuries. Passionflower targets the GABA-A receptor subtype, which is known as the "benzodiazepine" binding site. This leads to increased GABA concentration within the brain, which provides potent calming and anxiolytic effects. Lavender Extract: Lavender is well-regarded as a soothing and calming botanical. Aromatherapy is the most well-known application, and oral ingestion has been shown to provide the same anxiolytic and antidepressant effects. Lavender inhibits serotonin receptors, mimicking the action of classical SSRIs, allowing for more serotonin to be present for longer to provide mood regulation. Lavender is also an antagonist of NMDA receptors, effectively blocking glutamate and minimizing excitation within the central nervous system. Lemon Balm Extract: Lemon Balm Extract is derived from Melissa Officinalis, a member of the mint family. Therapeutic uses have been traced to the middle-ages where it was commonly used to decrease anxiety and lower stress and subsequently also help with insomnia. Lemon balm acts on the GABA pathway within the CNS. It also inhibits the enzyme that catabolizes GABA, GABA-transferase, promoting increased levels of GABA. L-Theanine: L-Theanine is a non-protein amino acid found most concentrated within tea leaves. L-theanine has numerous CNS effects through various mechanisms of action. L-theanine is able to promote the generation of alpha brain waves, signifying relaxation without sedation and leads to increased production of serotonin and dopamine, important for regulation of mood.
Recommended Dosage

Take 1-2 capsules per day as needed, with meals, or as recommended by your health care professional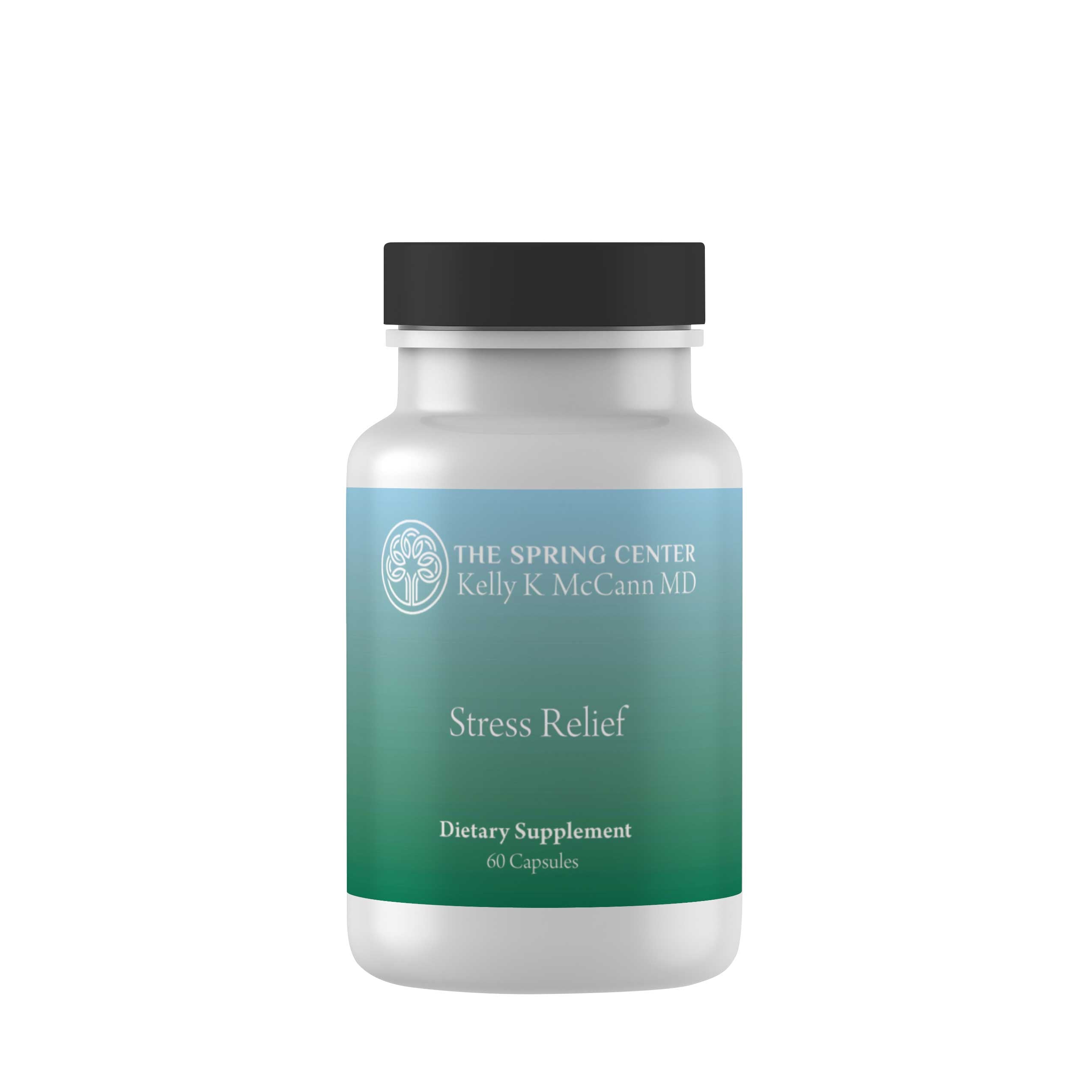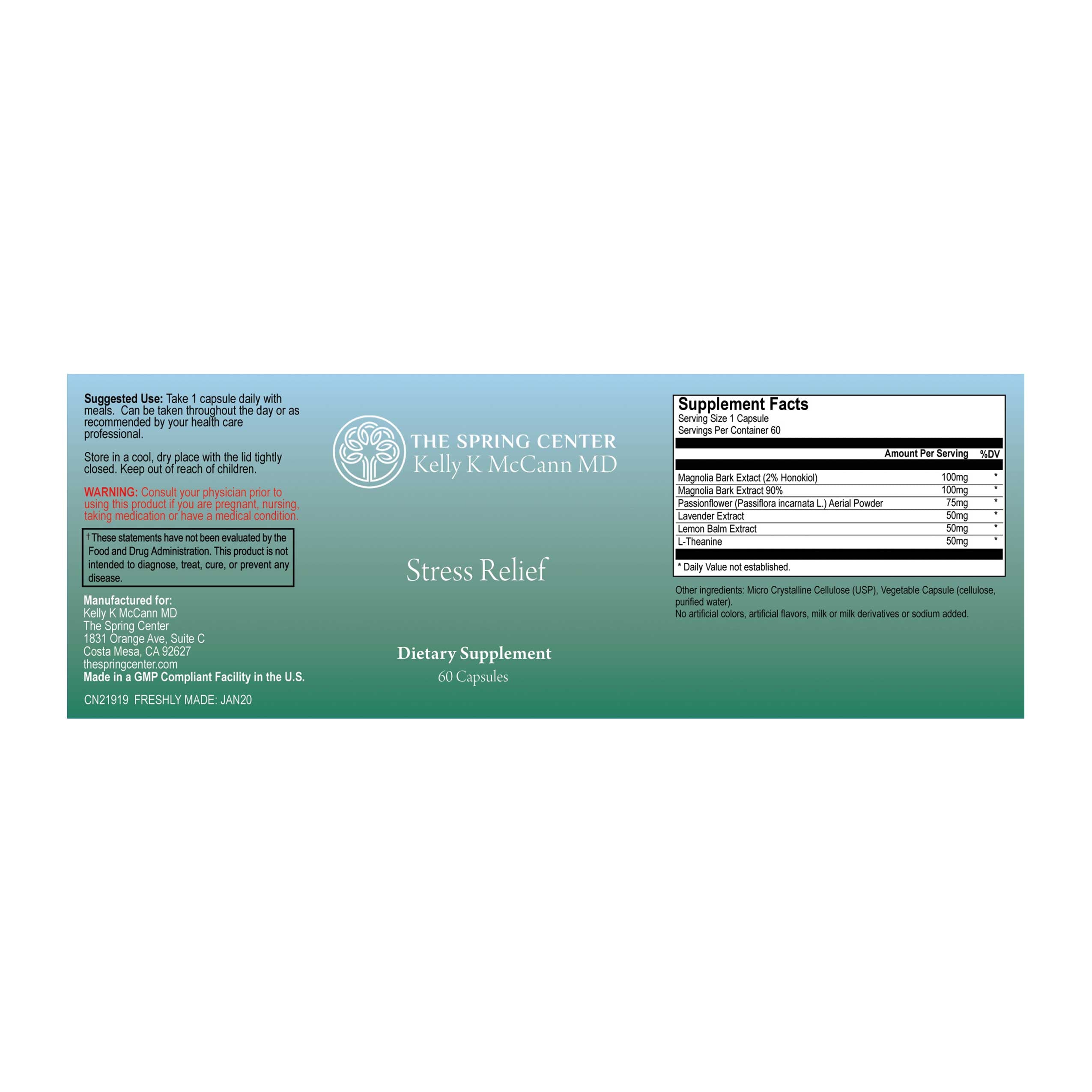 Simple, Effective Healing
Doctor Recommended

Professionally and personally tested by Dr. Kelly for the most effective science-based supplements

Our Ingredients

We use only the highest quality ingredients that are third-party tested for potency and safety

Consistency Matters

Use Subscribe & Save to experience the benefits of a regular supplement routine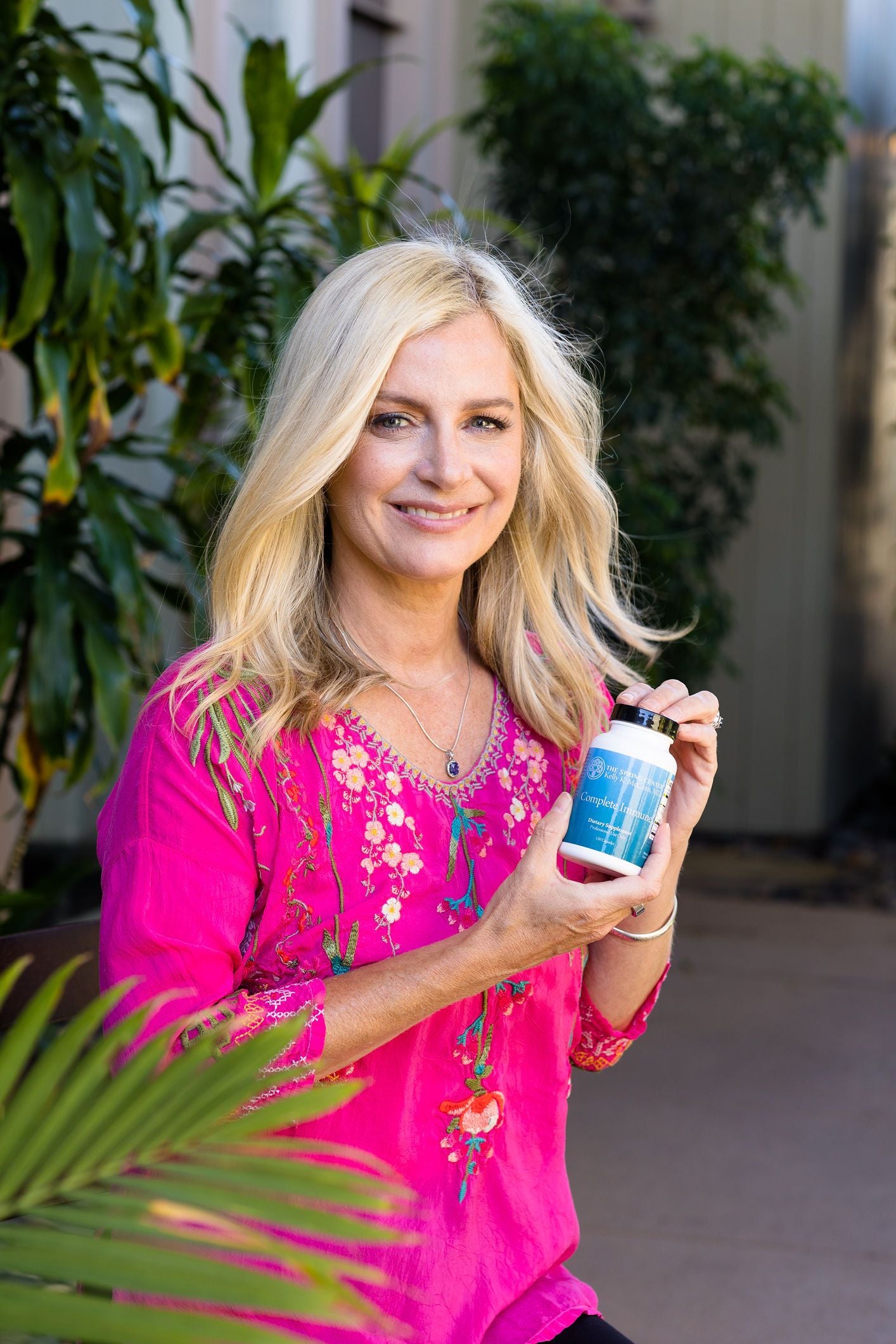 Boost
Your Health in Trusted Hands
If you're searching for a distinctive high quality supplement that supports optimal health, you've come to the right place.
Contains the highest quality ingredients with robust third-party testing.
Formulated by medical professionals based on scientific evidence and valuable patient feedback.
Free from contaminants and unnecessary additives.
Well-tolerated formula made with sensitive patients in mind.